Texas College Weekly Prayer
---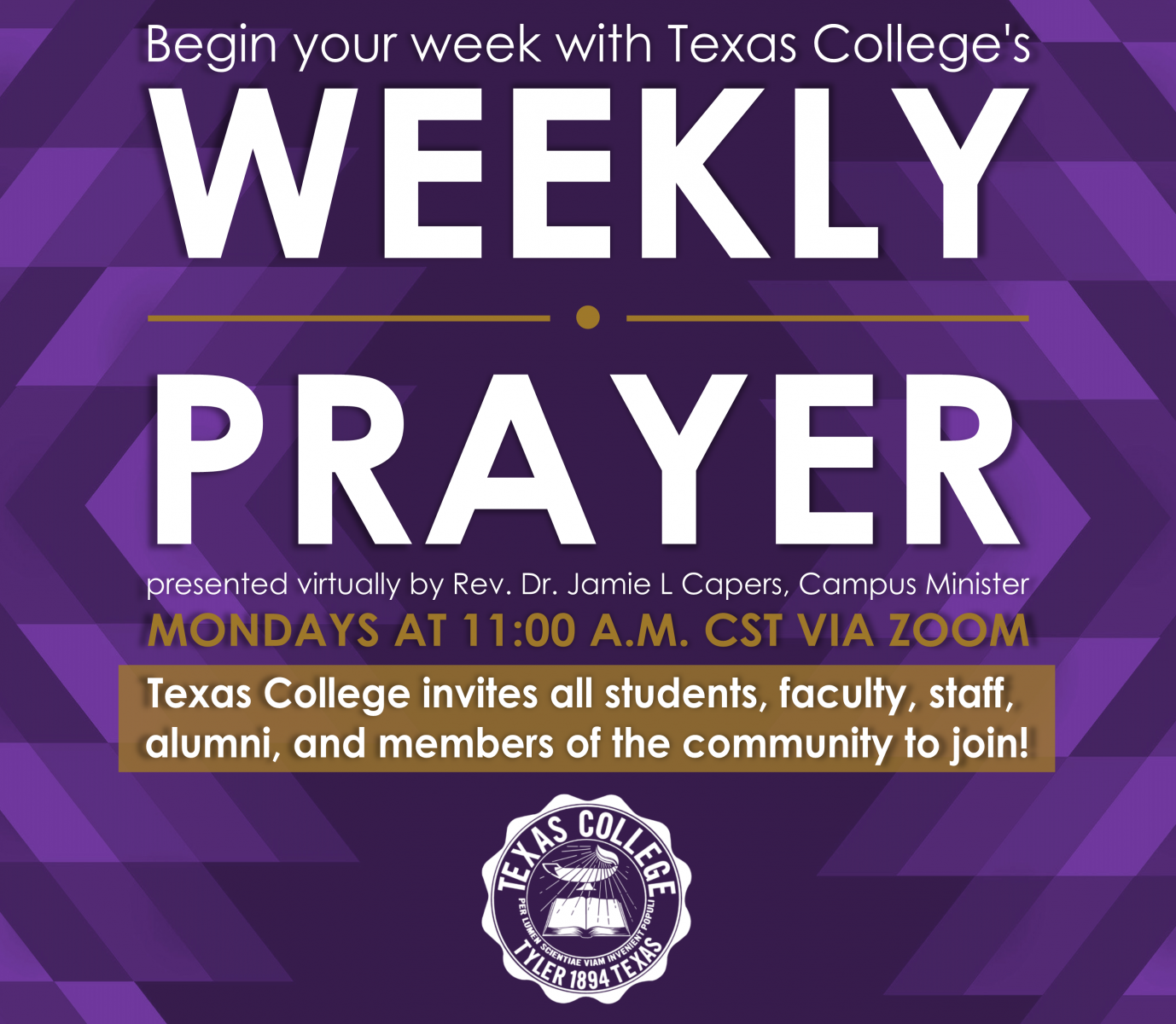 You are invited to begin your week with Texas College's Weekly Prayer! Presented virtually via the Zoom platform by Rev. Dr. Jamie L. Caper, Campus Minister, this brief prayer session will be hosted weekly on Mondays at 11:00 A.M. CST.
To join Texas College's Weekly Prayer, simply click the purple button below. For your convenience, please note that the linked button provided will serve as the Zoom access link for each Weekly Prayer session; feel free to add to your calendar as a recurring event every Monday!
In case you were unable to join the Weekly Prayer, this week's prayer is available for your review below.
April 11, 2022