Steps for Logging into Class
Step 1: Go to TC Webportal on the Texas College website (www.texascollege.edu).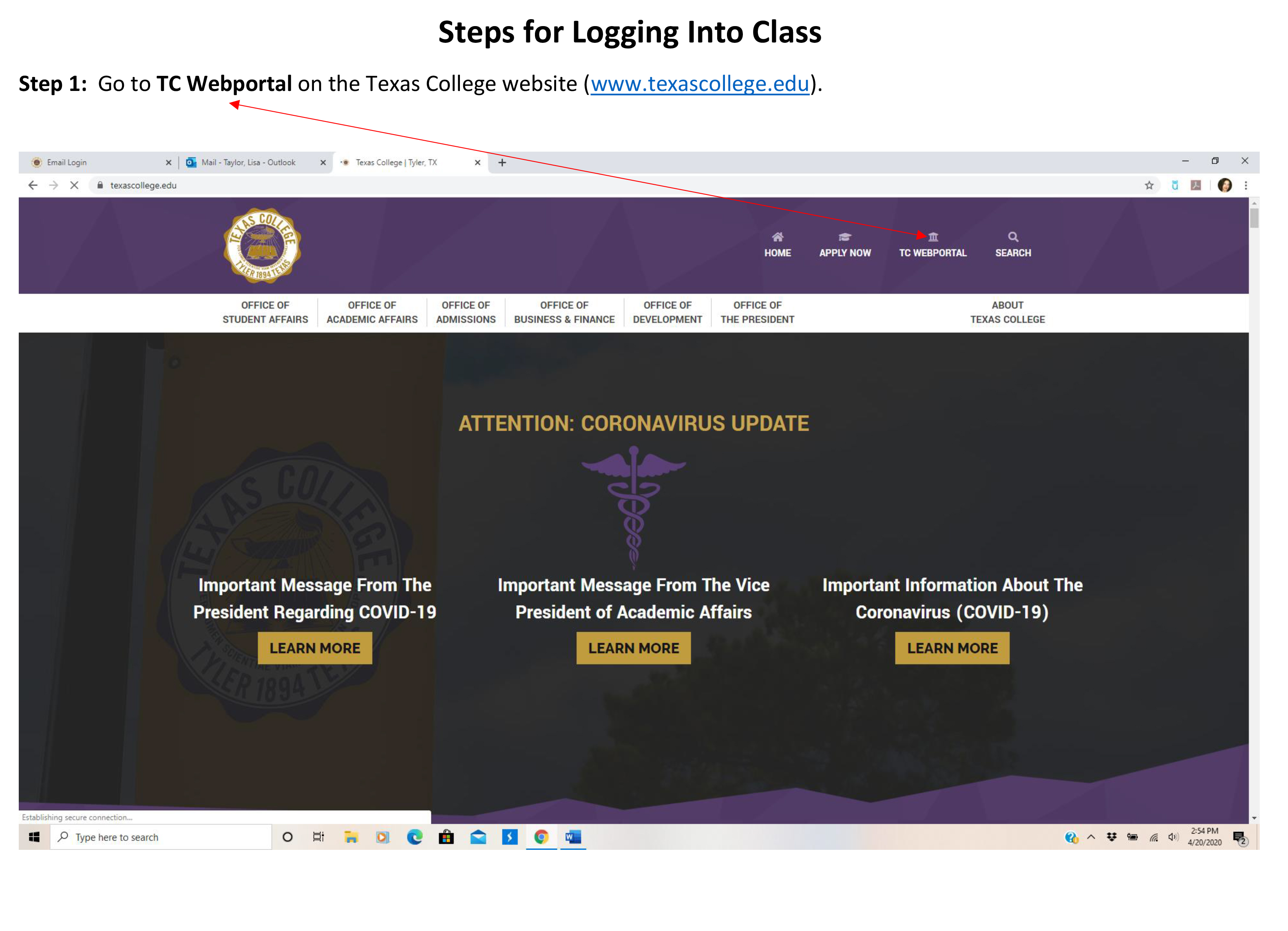 Step 2: Log in with User ID and Password issued by IT department.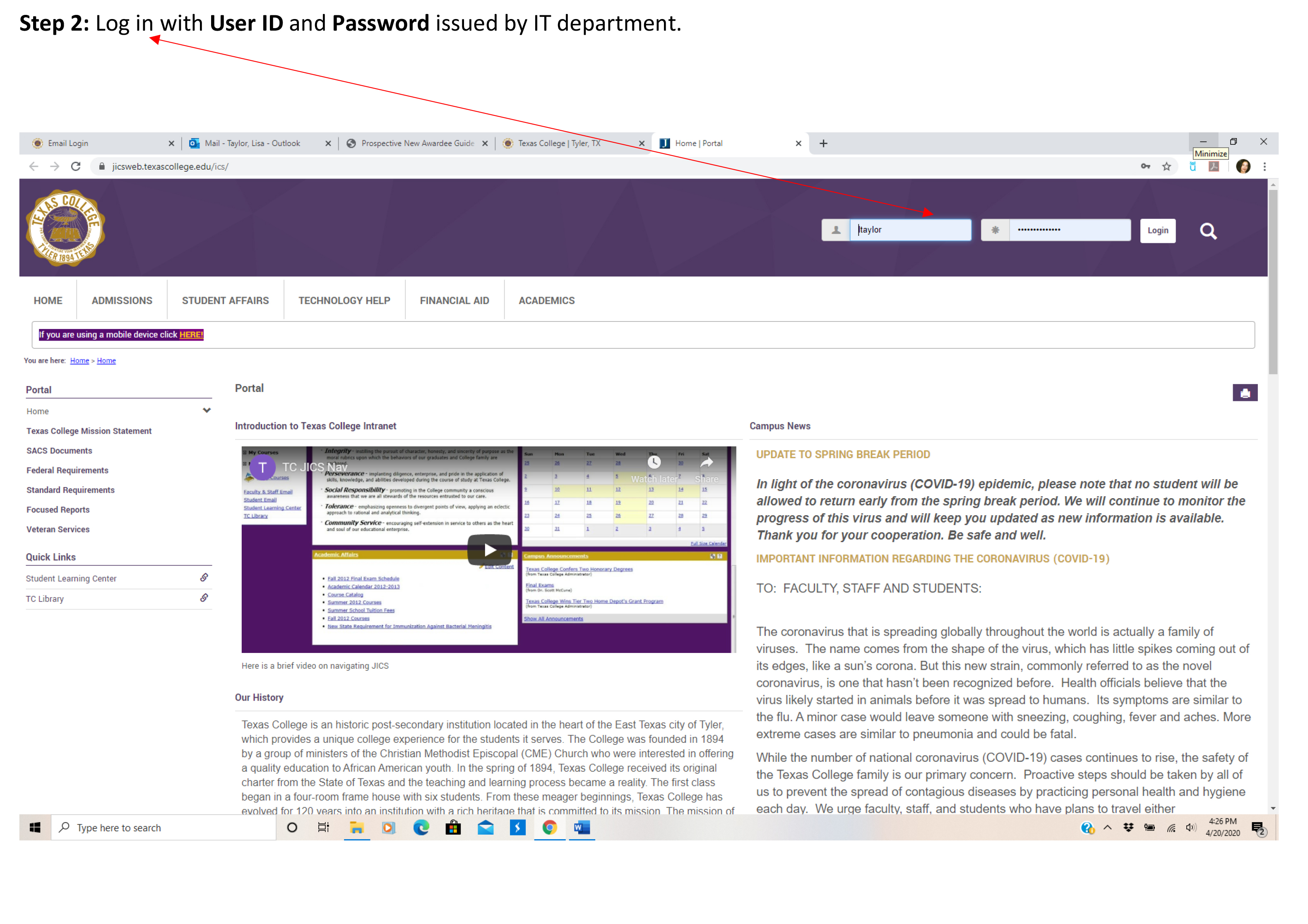 Step 3: Click on "Students" tab.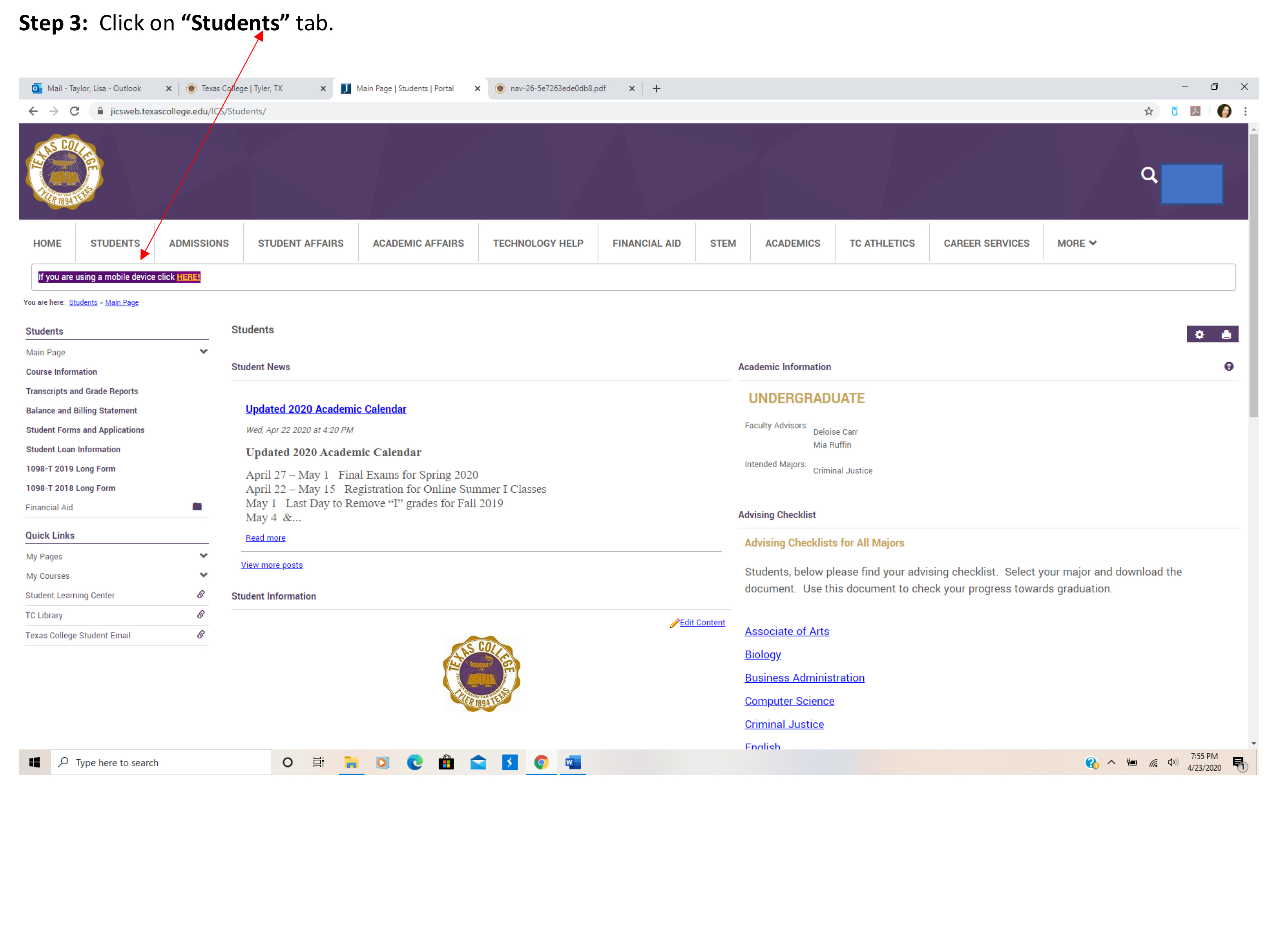 Step 4: On the left side of the page, scroll to My Courses to locate your list of classes.