Alumni News
Hall of Giving
Alumni and friends, please click here to view a letter from our President.
Alumni, click the links below to read about the Hall of Giving and for information to participate:
•Hall of Giving
•Standing the Test of Time - Sponsorship Levels
•Application to Give
Retool Your School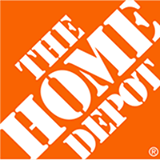 Alumni, click the link below to vote for Texas College in the "Retool Your School" Home Depot contest.
The 2020 Home Depot Retool Your School Campus Improvement Grant Program is Back. CLICK HERE TO VOTE FOR TEXAS COLLEGE!
Texas College Alumni Affairs Contact information:
Peggy Roxbury, Coordinator
Office of Alumni Affairs/Liaison of Student Affairs
903.593.8311, extension 2275
Texas College National Alumni Association Chapters
TCNAA—National President
Gwen Tatum Collins, National President
12771 Enchanted Path
Houston, TX 77044
281.458.4047
ladyg316@aol.com
TCNAA Los Angeles Chapter (CA)
Howard E. Thomas, President
8627 Haas Avenue
Los Angeles, CA 90047
323.971.0976
howardthomas4@aol.com
TCNAA Capitol City-DC Chapter (DC)
Telesta Riggs, President
7839 Belleflower Drive
Springfield, VA 22152
703.644.2846
earlsriggs@verizon.net
TCNAA South Florida Chapter (FL)
Athena S. Jackson, President
South Florida Chapter
15771 S.W. 53rd Ct.
Miramar, FL 33027
954-815-8506
TCNAA Georgia-Alabama Chapter (GA & AL)
William Parker, Jr., President
251 Laveview Pl
Stockbridge, GA 30281
678.289.1795
wparker1906@me.com
TCNAA Chicago Chapter (IL)
Belvia Strickland, Contact
40 East 102nd Street
Chicago, IL 60628
773.821.0536
belviats@yahoo.com
TCNAA Southern New Jersey Chapter (NJ)
Rev. Ruby Dorough, President
P.O. Box 606
Brown Mill, NJ 08015
609.839.8924
TCNAA Dallas Metro Chapter (TX)
Dennis Rice, President
1411 Greenwich Drive
Allen, TX 75013
972.390.0909
d4rice@att.net
TCNAA Fort Worth Chapter (TX)
Gwendolyn White, President
2349 Cass Street
Fort Worth, TX 76112
817.457.2327
GwenRose@charter.net
TCNAA Houston Chapter (TX)
JoAnn Liggins, President
23763 Summount Pines Dr.
Houston, TX 77083
713.459.4221
jasl0524@yahoo.com
TCNAA Jacksonville Chapter (TX)
Charles Stine, President
P.O. Box 1827
Jacksonville, TX 75766
903.586.2996
TCNAA Jasper Chapter (TX)
Bertha Thompson, President
11 East Derrick Street
Jasper, Texas 75951
409.384.6179
TCNAA Longview—Gregg County Chapter (TX)
Ruby Perry Brown, President
PO Box 7214
Longview, Texas 75607
903.753.2592
rubyjbrown@netzero.net
TCNAA Lubbock Chapter (TX)
Charles E. Henry, President
9715 Miami Avenue
Lubbock, TX 79423
806.794.0741
TCNAA Suburbia—Dallas Chapter (TX)
Tredis Griffin, President
1416 County Ridge
DeSoto, TX 75115
972.223.6922
TCNAA Texarkana Chapter (TX & AR)
Babe Ruth Stokes Holloway, President
P.O. Box 172
Redwater, TX 79761
903.671.2159
TCNAA Tyler Chapter (TX)
Rev. Orenthia Mason
President
Tyler Chapter
903-279-3544